About
Featuring pro kiteboarders Jeremie Tronet and Linn Svendsen, the "Travel Series" invites you on a journey visiting the most famous and remote kitesurfing spots around the planet.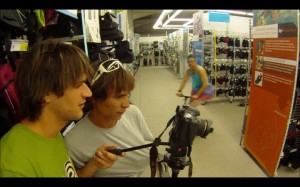 Using kiteboarding as a tool to discover the most exotic countries and cultures around the world, these riders set the true definition of living the dream.
With a mix of stunning images and bewitching sound tracks carefully selected between thousands of upcoming artists, the travel series is your online travel kiteboarding show.
Sit down, relax and let the travel begin.
Interested in featuring your spot or your country on the next travel series ? check this link